Live and Loud: The NH7 Weekender 2014
The Bacardi NH7 Weekender, often referred to as India's happiest music festival, is bigger than ever this year. Those who waited eagerly for the festival schedule for months before the festival were not disappointed when it was announced—the artist lineups for each city looked very promising, and included both well-known names as well as upcoming artists in the Indian music scene, not to mention marquee international acts such as Fear Factory and the Vaccines.
Two out of the four cities (Kolkata and Bangalore) have already experienced the NH7 Weekender this year, with Pune and Delhi to follow later this month. We spoke to a few of the artists performing this year for their thoughts on the festival. Read on for excerpts —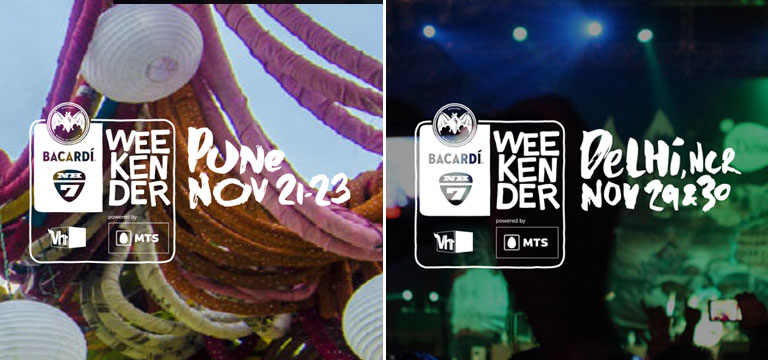 The F16's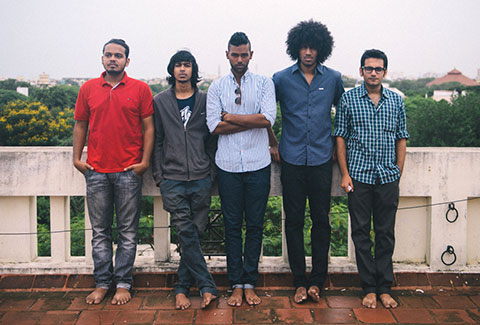 A five-piece band from Chennai that seems to love the Arctic Monkeys and the Black Keys, the F16's are all set for their performance at the Pune segment of the Bacardi NH7 Weekender after a great performance in Bangalore. The band has come of age in the past two years, and is regarded as one of the most original acts in India's indie circuit.
What the F16's have been up to: "Well, we just got back from Brooklyn, where we got three days to record at the Rubber Tracks studio, thanks to Converse. We also caught a few bands in Manhattan and Brooklyn, all in an effort to understand where we stood as musicians. We're back now, and prepping for the NH7 Weekenders."
What you can expect from the F16's at the Weekender: "A few new songs, especially the ones we recorded in Brooklyn. We're planning on doing something completely different for the bigger stages, keeping mum about that."
What the F16's are looking forward to at the Weekender: "Sharing the stage with Mutemath, for one. Meeting up with other bands, which is always fun. The Weekender is like one giant party."
Sound Check:
---
Sandunes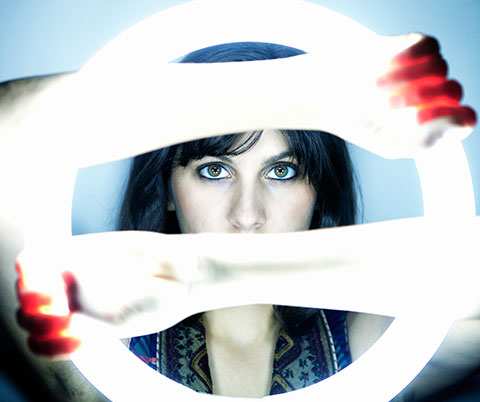 Sandunes is the electronic music project of Sanaya Ardeshir, a Mumbai-based producer, composer, and synth player. Influenced by jazz and the blues, the music she creates blends various organic and electronic elements into a hybrid zone that lies somewhere between electronica, garage, and post-dubstep, resulting in a unique sound and feel that could only come out of India.
What Sanaya has been up to: "I've been on tour with an international group of 25 musicians in the U.S. as part of a program called OneBeat, a musical integration and cultural diplomacy program."
What you can expect from Sandunes at the Weekender: "A live setup, band mates, live musicians, singers, and dance music."
What Sanaya is looking forward to at the Weekender: "Debuting with the band and trying to take in as many performances and live-experiences as possible!"
Sound Check:
---
Madboy/Mink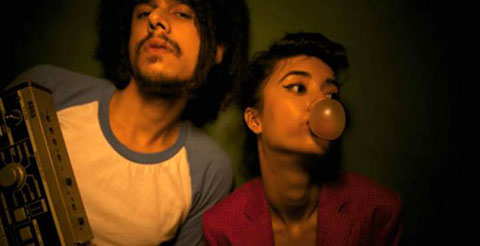 A collaboration between Saba Azad and Imaad Shah, Madboy/Mink are better known as the "terror twins of funk and swing". Creating a unique blend of funk, disco, and old-school swing, they are famous for their electric live sets, both at festival events as well as underground parties in India. Based out of Mumbai, they believe they are "a drug, an electro cabaret experience that goes straight to the head".
What Madboy/Mink have been up to: "We have been producing and jamming a lot, and spending some time tightening our new material, giving older material a new spin. We've also been writing new songs, going down the rock 'n' roll path. We have a lot of influence of punk these days, and we're excited to be working with a new drummer, who will be coming with us to the Pune and Delhi editions of the Bacardi NH7 Weekender. We are also soon going to be experimenting with a choreography element. Overall, we're just evolving as performers. And most importantly, we have been finalising some of the EPs we will be releasing soon."
What you can expect from Madboy/Mink at the Weekender: "Newer stuff, dirty blues and delta blues. Trademark stuff with a new twist. Our set will be a lot louder, bigger, and possibly in-your-face as opposed to what we have been seen as so far. Dirty rock 'n' roll. We're even trying something with merchandise — t-shirts, CDs. Pune and Delhi will see a new side of us altogether."
What Madboy/Mink are looking forward to at the Weekender: "We're looking forward to watching a lot of bands. We've seen a few bands at various gigs but seeing them live on a massive stage is something else altogether. The Superfuzz, the Supersonics, and many others… we are quite kicked to see them perform live. In fact, we even collaborated with Dualist inquiry on his set at the Bangalore Weekender."
Sound Check:
---
Big City Harmonics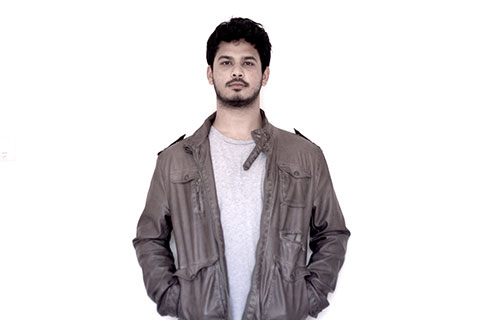 Big City Harmonics is an electronica project founded in 2013 by Pune-based electronic music producer and DJ Rohan Hastak. With a sound that revolves around old-school beats and chilled-out atmospherics, Hastak's music features chopped-up funk beats, trip-hop grooves, and deep bass lines.
What Rohan has been up to: "It's been a quiet year for me. I've been focusing on improving my production and becoming more versatile as a producer so I don't get stuck working with a handful of sounds. There's a new EP in the works and a collaboration with Nigerian-American rapper YungSo that I hope to put out soon. We just finished playing a gig at Bonobo (Mumbai) together and it looks like we'll be doing more shows together for sure."
What you can expect from Big City Harmonics at the Weekender: "The Weekender set will feature some of my tracks from last year that I haven't really been playing this year. I thought it was a good time to bring them back for one last go 'round before the new releases are out. I'll also be playing a lot of unreleased material, which will be made that much more interesting with the addition of Arfaaz Kagalwala on drums and YungSo doing his bit on the mic."
What Rohan is looking forward to at the Weekender: "I'm looking forward to getting up on stage and feeling the full power of that sound system once again. There's nothing like it."
Sound Check:
---
Frame/Frame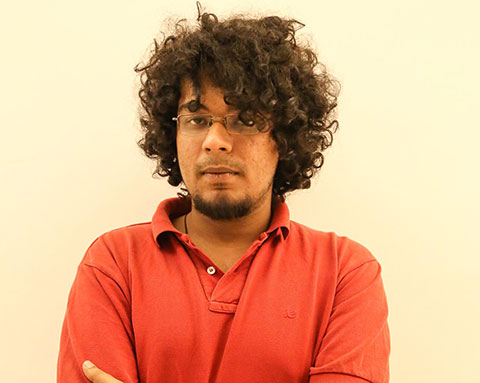 "Some of the sexiest night-time grooves this side of the fence are being produced up in New Delhi by Nikhil Kaul, a.k.a. Frame/Frame," says the Guardian (U.K.) about this act. Kaul's music contains a broad palette of soundscapes, and features an interesting mix of electronica that is inspired by everything from synth-driven tech to sample-laden post-dubstep.
What Nikhil has been up to: "Quite a bit, actually. I just put out a single and a B-Side called 'Hard Boiled Wonderland'. I've also done a collaboration with Soulspace, worked on a couple of remixes for Donn Bhatt and Sandunes, and have a collaboration with Big City Harmonics that will be out soon. Aside from that, there's about an hour of unreleased music that I've written alongside Sahil, the drummer for Frame/Frame Live, on my hard disk that's going to start making an appearance on my SoundCloud page really soon. There's also a music video in the works for 'Hard Boiled Wonderland', which is being shot in Amsterdam by the very talented Haider Hussain, as we speak."
What you can expect from Frame/Frame at the Weekender: "I'm going to be performing alongside Sahil for both the Weekender sets in Delhi and Pune. A lot of the material is brand new and made in the past year and vastly different from what you might expect from my SoundCloud page—it definitely tends towards a deeper sound but at the same time is dance-y. The songs are specifically designed for our two-piece setup with live drums, guitar atmospheres, and voice. A couple of favourites from the old set are also in there for good measure."
What Nikhil is looking forward to at the Weekender: "Well, aside from the actual performances, the most exciting thing about it is the festival vibe. That music festival smell when you walk into it on Day One and the whole place is buzzing with energy. That to me is amazing. And of course, there's them buckets."
Sound Check:
---
Here's how you can purchase tickets for the Bacardi NH7 Weekender in Pune and Delhi.
Kaartikeya is a final year journalism student and editor of The Bombay Review. His work has previously appeared in publications such as Tehelka, Reading Hour, and Sahitya Akademi's Indian Literature journal.
The Tap #17
What's Popular
Published on 05/07/2017

Published on 25/04/2016

Published on 02/08/2016

Published on 19/01/2016

Published on 20/02/2015